Tous vos besoins
---
Multi-technical and multi-site operation and maintenance

Industrial, mechanical & electromechanical maintenance, non-destructive testing, welding and related techniques

Consultancy, engineering, financing, works

Multi-technical and multi-site operation and maintenance

Industrial, mechanical & electromechanical maintenance, non-destructive testing, welding and related techniques

Cutting-edge facilities for energy, electricity, connectivity, heating, refrigeration, light, air, security and process fluids

Energy management, with guaranteed energy and comfort results/service levels

Cutting-edge facilities for energy, electricity, connectivity, heating, refrigeration, light, air, security and process fluids

Engineering, financing, construction, operation and maintenance

Design and operation of a bespoke energy mix

On-site and off-site energy production and storage

Consultancy, engineering, financing, works

Energy management, with guaranteed energy and comfort results/service levels

Cutting-edge facilities for energy, electricity, connectivity, heating, refrigeration, light, air, security and process fluids

Turnkey support throughout the life-cycle of assets

Industrial, mechanical & electromechanical maintenance, non-destructive testing, welding and related techniques

Design and operation of a bespoke energy mix

On-site and off-site energy production and storage

Gas and green electricity supply

Town planning, site and space development

Climatic and electrical engineering (thermal comfort, lighting, air quality control) and fire protection

Digitalisation of interfaces and objects

Flow, coolant, discharge and waste management

Storage and leveraging the potential of electrical flexibility

Smart transport and telecommunications infrastructure systems

Use of vegetation and circular economy

Turnkey support throughout the life-cycle of assets

Town planning, site and space development

Climatic and electrical engineering (thermal comfort, lighting, air quality control) and fire protection

Digitalisation of interfaces and objects

Flow, coolant, discharge and waste management

Storage and leveraging the potential of electrical flexibility

Use of vegetation and circular economy

Our achievements
Working towards the first zero-carbon district
Porte de Montreuil on the eastern outskirts of Paris is currently an urban area dominated by road structure that is not very suitable for pedestrians and cyclists. The City of Paris wants to redevelop it into a proper destination area – a place where people can congregate. It wants to recreate bonds between Porte de Montreuil and neighbouring districts, increase the number of different activities going on within it and improve the balance between housing and employment.
The City of Paris also wants to create new momentum for development and innovation that is in line with the ecological transition and which takes up the social, economic and environmental challenges of the region and its residents.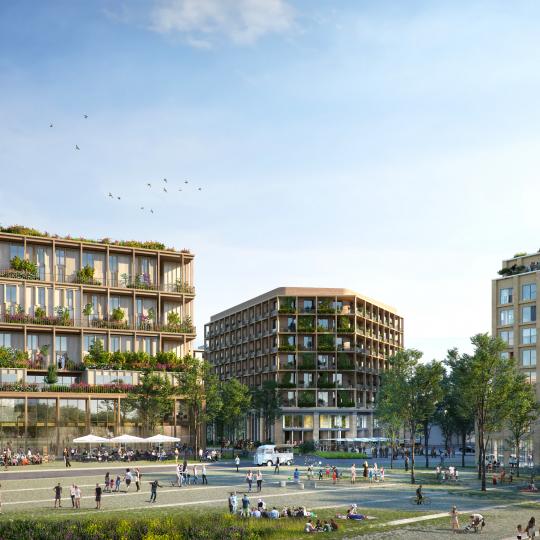 Nos réalisations
Tour Incity Lyon : naissance d'un bâtiment intelligent, performant et durable
La Caisse d'Épargne Rhône-Alpes, propriétaire et occupant, avec la SNCF, de la tour Incity de Lyon, a confié à ENGIE Solutions la mission de faire du troisième plus haut gratte-ciel de France un bâtiment efficient et résilient.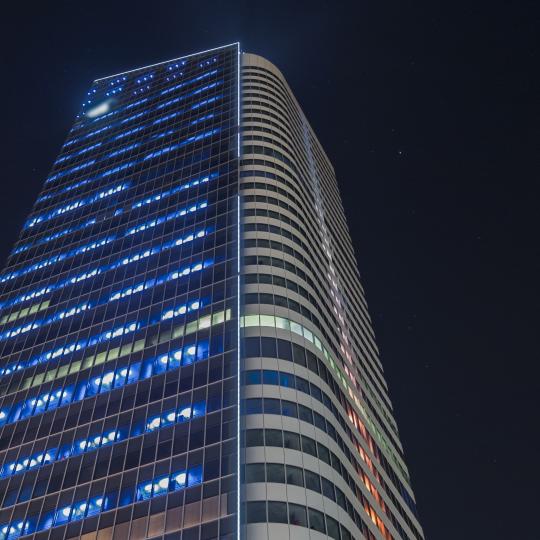 Image
Shall you need more information about our offers?