ENGIE solutions x Novawood – France
Novawood: construction of a biomass combined heat and power plant
The Novawood project plans the building of a 14.6 MW biomass combined heat and power plant to replace two coal-fired boilers at the Novacarb bicarbonate and carbonate production site in Laneuville-devant-Nancy (Grand Est). Created in partnership with ENGIE Solutions, the plant will be operational in 2022 and will use reclaimed wood as fuel. An energy transition challenge that aims to improve Novacarb's environmental and economic performance, through an efficient installation for producing green electricity and heat. The plant will allow for a 40% reduction in annual coal consumption and will put a stop to the increase in Novacarb's compliance costs, which rose fourfold over the past two years.
Key figures
185 000 t/year of reclaimed wood
-150 000 t of CO2 per year
+ 115 GWh of green electricity produced per year
Greener energy and more jobs
To consume less energy and use it better, Novawood will use sustainable reclaimed wood as fuel, 60% of it collected in the Grand Est region and 40% coming from replaced railway sleepers from the national rail network. The plant will produce 115 GWh of green electricity annually, equivalent to the consumption of 50,000 homes. In addition to reducing CO2 emissions, the project will create more than 100 jobs in plant operation and fuel preparation.
With this project, Novacarb is starting its energy transition with the shut-down of two of the site's five main coal boilers. This is an important partnership for ENGIE Solutions, which is taking on delegated project ownership during construction and will then be responsible for operation and maintenance of the power plant for the duration of the contract. It is demonstrating its ability to design optimised and competitive solutions to support industries in the zero-carbon transition by greening their power plants.
Avec ce projet, Novarcarb amorce sa transition énergétique avec l'arrêt de deux des cinq chaudières charbon principales du site. C'est un partenariat important pour ENGIE Solutions qui assure la maîtrise d'ouvrage déléguée du projet pendant sa réalisation puis l'exploitation et la maintenance de la centrale sur la durée du contrat. Il démontre sa capacité à concevoir des solutions optimisées et compétitives pour accompagner les industries dans la transition zéro carbone par le verdissement de leurs centrales énergétiques.
Partners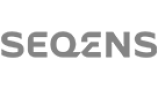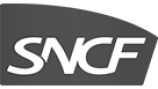 Image
Installation of a biomass boiler + a 14.6 MW steam turbine
Image
Installation of a new gas boiler to back up the biomass boiler during maintenance shut-downs
Image
Delegated project ownership for carrying out the project
Image
Operation and maintenance of the plant