ENGIE solutions x Metz
Metz optimises the energy performance of its municipal swimming pools
Metz has had a sustainable development policy for more than 10 years and includes reducing greenhouse gas emissions by 40% in the targets it has set itself for 2030. In 2014, the community entered into an eight-year energy efficiency contract with ENGIE Solutions, focusing on its four municipal swimming pools. The aims involve ensuring long service lives for the buildings, reducing the swimming pools' energy bill, ensuring technical compliance, improving the comfort of people using the facility and improving access for people with reduced mobility.
Key figures
1640 t of CO2 avoided per year
30% reduction in heat and electricity required
170 000 € savings per year
470 000 visitors per year
Innovative technology for better thermal and energy efficiency
ENGIE Solutions has assumed responsibility for all of the technical lots involved in this major project: renovating the water and air treatment networks, improving the way in which the solar thermal power produced is used, implementing a supervision system, managing and tracking consumption using the centralised technical management and regulatory analysis system, maintenance. In addition to the 180 m² of solar panels that have been installed to produce hot water, the new Lothaire Olympic swimming pool features another innovative technology – a "solar wall". This is used to preheat the air and provides another 5% of energy savings.
Thanks to its rapid intervention capabilities and its local organisation with dedicated coordinators, ENGIE Solutions was able to keep to its commitments and ensure compliance with the technical specifications set forth in the terms of reference. Overall assessment: increased comfort levels for the 470,000 or so visitors per year, improved accessibility for people with reduced mobility. For the city, annual savings of €170,000 and a 30% reduction in heating and electricity requirements. For the planet: 1640 tonnes of CO2 prevented each year!
Partners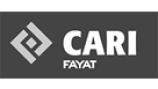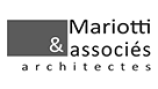 Expertise and offers
Image
Energy performance contract for heat and electricity
Image
Technical innovation in solar energy and installation of a solar wall to preheat the air at the Lothaire swimming pool
Image
Supervision system, BTM management and monitoring of consumption and regulatory analyses
Image
Subcontracted swimming pool cleaning service
Image
Renovation of water and air treatment networks
Image
Improvement in the way in which solar thermal power produced is used at the Lothaire and Belletanche swimming pools
Image
Major Maintenance-Renewal and facility maintenance service