ENGIE solutions x Crédit Agricole (Europe Avenue, France)
Operational excellence on a prestigious campus
Since it opened in 2009, Europe Avenue's five buildings have been home to two renowned clients: IBM and ENGIE. Located right next to the Défense business district in Bois-Colombes (north-west of Paris), the site and its green spaces have been managed by Crédit Agricole Immobilier since 2011. Having already been awarded HQE® Construction certification, Crédit Agricole and Générali RE, the site's owners, set their sights on acquiring HQE® Exploitation certification, which they successfully obtained. A desire for operational excellence designed to ensure the satisfaction of business tenants and develop their loyalty.
Key figures
1 HQE® Exploitation certification
-21% energy in 2019 (MWh)
65 000 m² of office space
The EPC, a commitment to maximising energy performance
ENGIE Solutions was chosen by Crédit Agricole Immobilier to enter into an Energy Performance Contract (EPC), within the framework of its drive to obtain HQE® Exploitation certification. Based on the implementation of innovative and effective technical solutions, the EPC is a truly binding contractual agreement. It is based on the deployment of energy-saving initiatives to guarantee the energy performance of buildings. It also serves as a means for tracking this energy performance in the long term.
Using this contract, the energy services company also helps the contractor to define its consumption targets and guarantee that the sought-after results are achieved. By choosing to optimise the site's energy footprint, its owners are also ensuring a guaranteed level of comfort for the building's occupants by being able to adjust indoor temperatures and air quality. An approach which has already borne fruit: 17.5% energy savings generated in 2019 compared with 2015.
Sur la base de ce contrat, la société de services énergétiques aide aussi le maître d'ouvrage à définir ses objectifs de consommation et à garantir l'atteinte des résultats visés. En choisissant d'optimiser l'empreinte énergétique du site, les gestionnaires s'assurent également de garantir un niveau de confort aux occupants des lieux, par l'ajustement des températures et la qualité de l'air intérieur. Une démarche qui a déjà porté ses fruits : 17,5% d'économies d'énergie ont été réalisées pour l'année 2019 par rapport à 2015.
Partenaires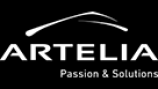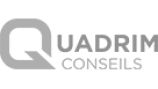 Image
Improve and guarantee energy performance
Image
Define consumption targets and guarantee that results are achieved in the long term
Image
Track performance over time based on a contractual measuring and verification plan