ENGIE Solutions x Dakar
An eco-friendly train for a whole region
In Dakar, managing urban travel and providing its suburbs with transport coverage are two major challenges. The government has entrusted ENGIE Solutions and Thales with developing the systems for the new Regional Express Train (TER) line. This should relieve congestion in Senegal's capital city, do away with daily traffic jams and significantly reduce greenhouse gas emissions.
Key figures
8 500 tonne reduction in CO2 emissions every year
An ultramodern, virtuous Regional Express Train
ENGIE Solutions has mobilised all of its expertise and entered into partnerships with key stakeholders in the rail sector to design and build an ultramodern, virtuous form of transport, using the most sophisticated technologies in terms of safety, reliability, comfort and services for passengers. ENGIE Solutions' teams (and their partners) are managing the project. Together, they are producing all of the general and detailed studies, and will be undertaking all of the works and transport system trials, including the TER's overall integration trials.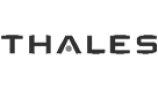 Expertise and offerings
Image
Consultancy and integration of a complete rail transport system
Image
Power supply solution to drive the trains, buildings and electrical systems, telecoms and IT
Image
Safety system for passenger areas and services