ENGIE Solutions x Porte de Montreuil
Working towards the first carbon-neutral district
Porte de Montreuil on the eastern outskirts of Paris is currently an urban area dominated by road structure that is not very suitable for pedestrians and cyclists. The City of Paris wants to redevelop it into a proper destination area – a place where people can congregate. It wants to recreate bonds between Porte de Montreuil and neighbouring districts, increase the number of different activities going on within it and improve the balance between housing and employment.
The City of Paris also wants to create new momentum for development and innovation that is in line with the ecological transition and which takes up the social, economic and environmental challenges of the region and its residents.
Key figures
55 000 m² to rehabilitate
80% of the materials used to come from the Île-de-France region
3 000 m² of biosolar roofs
50% lower impact on the environment
A global strategy for a carbon-free neighbourhood by 2023
By working with the best partners, ENGIE Solutions is leveraging all of its expertise to transform Porte de Montreuil into a carbon-free neighbourhood by 2023, starting when work commences. Alongside Nexity and Zefco, ENGIE Solutions is creating the first completely carbon-neutral neighbourhood – carbon-neutral in terms of energy, carbon-neutral in terms of mobility and carbon-neutral in terms of construction. Thanks to a renewable and local energy mix and bioclimatic architecture, the project's environmental impact has been more than halved compared with the impact it would have in a traditional scenario. And to help achieve the carbon-neutral goal, a €3 million carbon offset fund has been set up for local initiatives to promote the energy transition. This level of carbon neutrality is a first both in France and at international level.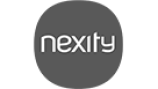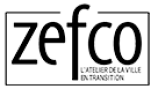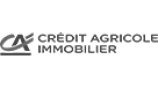 Expertise and offerings
Image
Positive energy design building
Image
Geothermal energy
Image
Urban heating and cooling networks
Image
Self-produced electricity consumption