ENGIE Solutions x Tadao - France
Green mobility: hydrogen buses in Hauts-de-France
The Tadao bus network, part of the Artois-Gohelle joint public transport authority, has more than 200 buses. It is part of a public transport network comprising 114 towns and around 700,000 Hauts-de-France residents. A pioneer in the application of renewable energy solutions, the network already has 41 hybrid buses in its fleet. In a complete overhaul, Tadao is modernising its network, with improved frequencies, punctuality, networking and service, as well as the arrival of new buses and access to real-time information. The aim is to offer users optimal quality and comfort.
In 2019, a new milestone was reached with the commissioning of a renewable hydrogen distribution station supplying six buses.
Key figures
6 hydrogen buses since 2019
15 minutes to fill up a bus
300 km range on a full tank
210 Kg/jour Storage capacity, equivalent to three days' consumption
A station producing fuel with zero carbon emissions
ENGIE Solutions designs, supplies, installs and ensures the maintenance and supply of renewable hydrogen distribution stations. In June 2019, ENGIE Solutions set up a station to refuel six hydrogen buses for the Artois-Gohelle joint public transport authority (SMTAG). The station produces green hydrogen on site by electrolysis, using renewable electricity (produced by hydraulic dams, wind turbines or solar panels), guaranteed to be of French origin.
This innovative distribution system allows buses to be filled up quickly at the end of their route: only 15 minutes' filling time for a range of 300 km. This green energy powers the bus's fuel cell, which converts the hydrogen back into electricity to supply the battery. The bus therefore emits only water vapour. A 100% French project managed by Safra and Symbio for the rolling stock, and ENGIE Solutions and McPhy for the construction and maintenance of the hydrogen station.
This project demonstrates once again the decisive and pioneering role of local and regional authorities in zero-carbon mobility. ENGIE Solutions is convinced that green hydrogen contributes to the creation of tomorrow's regions, more respectful of the environment, improving living spaces and thus enhancing the attractiveness of cities.
Partenaires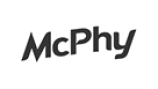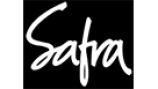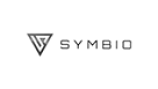 Image
The ENGIE Solutions Natural Gas for Vehicles offer
Image
Production, storage, supply and recovery of renewable energy on site
Image
Engineering, construction, operation and maintenance