ENGIE Solutions x Rennes
Transform the Rennes Palais du Commerce into a flagship town-centre location
At the point where a number of traffic flows converge, right at the junction between the town's northern and southern districts, Rennes' iconic Palais du commerce serves as a type of screen, dividing instead of properly articulating the town's different areas An invitation to tender was issued in March 2018 as part of a project to revitalise this area. It had a number of objectives of an urban, architectural, commercial and environmental nature. An exemplary challenge in terms of energy efficiency, environmental performance and sustainable development that ENGIE Solutions took up alongside the Frey consortium, winner of the invitation to tender. Ultimately, it will be an open and appealing town space, serving the inhabitants of Rennes, who will once again have use of the Place de la République and its surrounding areas (which is being developed at the same time).
Key figures
2 000 m2 of co-working office space
50% of requirements to be met by renewable energies
Zero-carbon environmental performance and enhanced appeal for the site
By leveraging environmental performance, energy innovations, sustainable mobility and new digital solutions, ENGIE Solutions will turn the Palais du commerce into an exemplary resilient building. In particular, the renovation project will seek low-carbon building certifications for the renovated sections and the aim is to make the planned wood and glass extension "positive energy", halving current energy consumption.
The new Palais du Commerce will also be able to produce its own energy locally: photovoltaic panels will be fitted on the roof to generate solar energy, and water from the river Vilaine will be used to cool and heat the building. Harnessing the principles of the circular economy, biosourced local materials will be used for construction, as well as recycled materials recovered from demolition sites. All the spaces will be designed such that priority is given to natural light. Vegetation will be used in the indoor spaces, making for innovative public areas and shops, as well as nearly 2000 m² of co-working office space. A collection of innovations that will give the Palais du Commerce back its status as a must-visit location in the Rennes metropolis.
Partners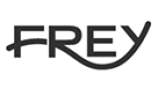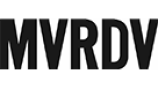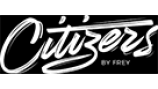 Expertise and offers
Image
Aquathermy
Image
Production of renewable energies
Image
Energy performance