The CAD/AVL System: optimizing the mass transit systems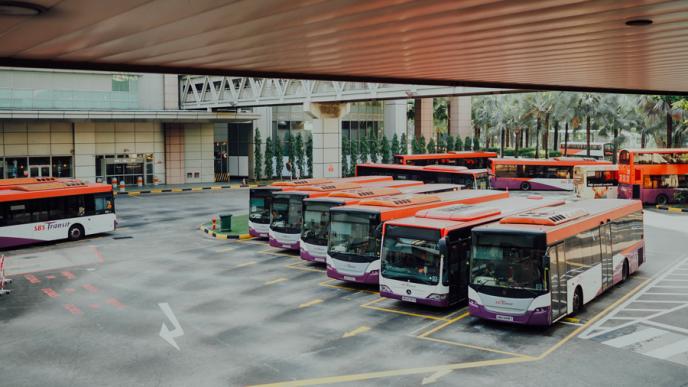 Whether it is to go to work, to study or for our own pleasure, mass transits make numerous citizens' life easier every day. In 2050, two out of three people will live in cities and other urban centers according to the last ONU previsions (ONU Source). So it's essential for cities and urban conurbations to meet this increase of demand with an optimized transit network. As a CAD/AVL system provider, ENGIE Solutions supports public transit operators  to reach this objective and provide a constant service, without any disruptions for the passengers.
In that respect and to answer this need today, public transport agencies uses CAD/AVL (Computer Aided Dispatch / Automatic Vehicle Location) systems. This is the immersed part of our Intelligent Transportation System (ITS), dedicated to the vehicles' fleet management.
How the Computer Aided Dispatch / Automatic Vehicle Location (CAD / AVL) works ?
Public Transit Agencies can deploy a fully cloud-based Intelligent Transportation System (ITS) to provide an enhanced operations and service to the passengers. Among Its numerous features, the CAD/AVL system for public transit has a central function: to connect the operations and the Vehicles. It also links :
- the dispatchers
- the bus operators
- the passengers
On the one hand, the Computer Aided Dispatch / Automatic Vehicle Location (CAD/AVL) allows operators to efficiently track all vehicles and communicate with the fleet. Indeed, buses embark a GPS and other devices that permit to know their real-time location. Linked with the schedule Information, they allows dispatchers and supervisors to have a clear, real-time picture of the on-time performance status of every in-service vehicle.
As for the drivers, they have a global vision of their trip through the Mobile Data Terminal (MDT).
The driver interface allows sign in and sign out, route selection, turn by turn navigation, next stop arrival information, trip switching, on-time performance indicator, 2-way data communication, emergency alert, manual counting, dispatch messaging, pre-trip inspection, maintenance and troubleshooting
Ensure the vehicles' maintenance and analyze vehicle occupancy with the CAD/AVL
Beside the real-time operations management, the CAD/AVL allows dispatchers to know the status of their vehicles in real-time. It supports transit operations to identify and fix maintenance issues before they cause failures that disrupt services and ensure buses and Light Rail are available for services.
The CAD/AVL system also includes a full suite of reporting tools. Our suite of reports and data analytics tools provide Transit agencies with the historical visibility needed to make changes that improve efficiency and optimize operations. They can measure how well the fleet is performing against key performance indicators and plan better service and improve efficiencies. 
With numerous offers, ENGIE Solutions is also a privileged partner of the mass transit Industry.
Our experts operate particularly in the Improvement of the pre-trip Inspection, or In the in real-time passenger counting.
Improving the passenger experience with real-time passenger information
Whether it is in the vehicles, at stops, on their smartphone or on their laptop, the passengers can count on a reliable and real-time Information about their journey. The passenger information is generated by the CAD/AVL Our technology seamlessly pushes real-time predictions and service alerts to a variety of channels, including your operation's desktop website, mobile app, SMS text messages and digital signs. Your riders are informed wherever they are, with real-time service alerts, available via GTFS-RT and open API.
ENGIE Solutions CAD/AVL: a device to optimize mass transit operation
The Navineo CAD/AVL developed by ENGIE Solutions for public transit operations offers dispatchers a large set of tools to monitor efficiently the vehicle operation, which will allow transit operations staff to make efficient revisions in real-time and push the change to the public. This Includes:
Two-way communication with the bus drivers
Real-time detour
Headway management
canceling a piece of work, a specific trip or a block
Monitoring the vehicle health
Reports the real-time vehicle occupancy
And more
Enhancing mass transit efficiency with a CAD / AVL project
ENGIE Solutions' CAD/AVL allows public transit operators to enhance the daily operations of transit service and the passenger experience on their transit system. More attractive and efficient, mass transits are in this way more likely to answer the growing demand of urban mobility in the next years.
Lastly, this rationalization is also a sustainable solution to answer the objectives of energy efficiency in the cities thanks to the optimization of the energy use of the transportation network. More than ever, ENGIE Solutions supports transports operators in their evolution.