BIMprice.com: a BIM calculation engine that is unique in our market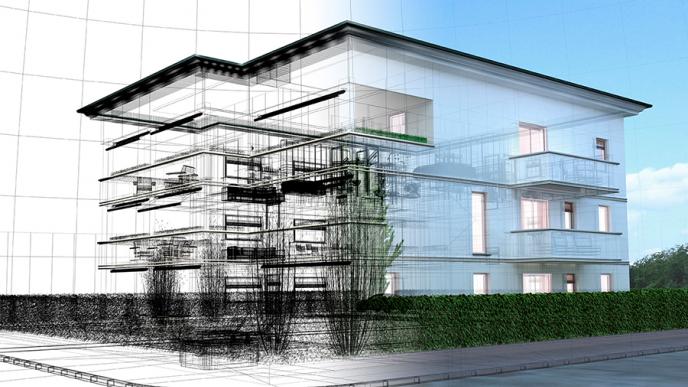 BIMprice.com is an artificial intelligence-driven simulation platform that provides users with cost calculations and estimated lead times based on the BIM model or 3D scans of a building – in real time. Developed by ENGIE Solutions teams, the power of this tool is enhanced by interfacing it with an online order platform. Introducing BIMprice.com – a new ally of Smart City players.
Demystifying the price of BIM
Until now, it has not been possible to anticipate the cost of a modelling exercise but the BIMprice application has broken through that barrier by providing an instant estimate that can be incorporated at the outset into the overall budget for a new or existing shopping centre, apartment block or factory project. In fact, asset managers are now finding that it is essential to have 3D scans and BIM models of their assets for both operation-maintenance and renovation or restoration projects. Formulating specifications to obtain an initial calculation can represent a high investment, which can delay the realisation of a project. The BIMprice platform facilitates this phase and reduces its cost! 
As easy to use as a calculator
Quick and easy to use, you just need to fill in the following fields:
Surface area,
Type of asset (from a list of 26),
Level of detail (LOD) required for the architecture,
Structure of the building,  
HVAC*,
Type of electrical installation,
Plumbing installation,
Fire safety installation.
No user account is necessary and once all the elements have been taken into account by the platform, the estimated budget is displayed immediately in the configurator together with the time required to deliver the desired models. An initial cost is calculated by a learning algorithm, which is continually enriched with data from new projects and is therefore as precise as possible.
The asset manager can then refine his/her project, obtain a quote that is ready for signature and place an online order for a BIM model, a 3D scan, realistic 3D video renderings or a digital SOW (statement of work to be executed) of the work. Any or all of these are currently available in French or English, with six new languages coming soon.
Over 300 BIM models already delivered
Since the launch of this platform in Autumn 2019, over 3 million m2 have been digitised and more than 300 BIM models have been delivered. The projects in question relate not only to new construction but also renovation and restoration.  
The scan-to-BIM method and facility management applications enable our clients to display their project in real time. They are widely used in the day-to-day work of the design offices of clients such as BMW, EDF, SNCF, the European Commission and Department of Hauts-de-Seine. Another example is the Library (Grand Équipement Documentaire - GED) in Aubervilliers, where the BIM pre-planning model has been used to prepare the works and the SOW*. RTE has used the scan-to-BIM prior to dismantling or restoring electricity substations.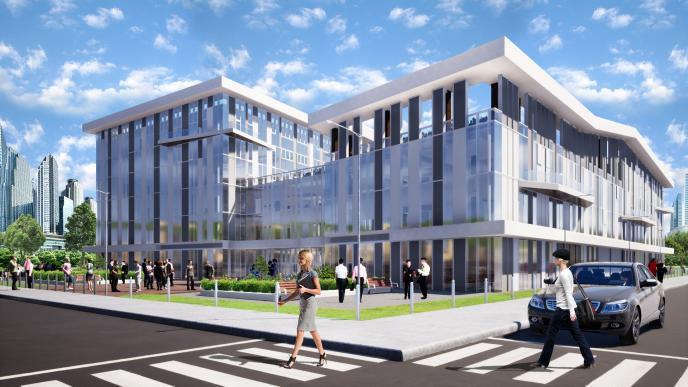 The utility and ease of use of Building Information Modelling are valuable in the absence of updated plans. The Lille-Lesquin airport also utilised the BIMPrice algorithm to provide scans and the digital model for its restructuring programme. Large tertiary sector centres such as Cœur Défense are also turning to BIM to optimise their operations and prepare for future renovations.
The application requires readings taken in the field, which are provided by a global network of 60 surveyor partners. With over 2 billion m2 of "BIMisable" buildings existing in France, BIMPrice should rapidly establish itself as the "go-to" application for the digitisation of buildings and infrastructure.
*Heating, ventilation, air conditioning
** SOW: Statement of work to be executed