CASHEMIR, an industrial innovation project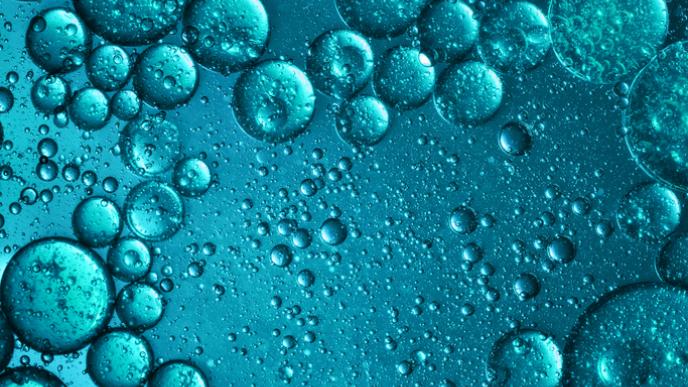 Animal nutrition company ADISSEO and ENGIE Solutions are working together on the CASHEMIR project, which aims to reduce the carbon footprint of the production of methionine, an amino acid essential for animal nutrition. This industrial innovation could launched in 2022 on the ADISSEO site of Roches-de-Condrieu, in south-east France.
To meet the growing food demand, the ADISSEO Group develops its industrial units to product methionine while reducing its environmental impact. To achieve this goal, the industrial synthesis of methionine requires access to the hydrogen element. The CASHEMIR project involves the construction, by ENGIE Solutions, of a green hydrogen production unit powering ADISSEO's production lines. This approach is completely in line with the European ambitions of the Green Deal[1].
The project envisages the production of 2000 tons per year of green hydrogen by electrolysis.
This process uses water as the only raw material and a renewable electricity provided under a contract that guarantees supply from identified sites (a "Corporate Green Power Purchase Agreement"). The entire chain will be secured by blockchain technology, ensuring the traceability of green energy, which will be a first for such high volumes.
A project for a sustainable future
After a first step in conjunction with local partners, which received the "Territoire Hydrogène[2]" label from Nouvelle France Industrielle in 2016, the project was also selected by the French state and its agency for ecological transition ADEME, under a call for proposals on "production and supply of carbon-free hydrogen for industrial consumers". AXELERA, the cluster for the chemical and environmental sectors, has also confirmed its support for this initiative by having labelled it as a major project.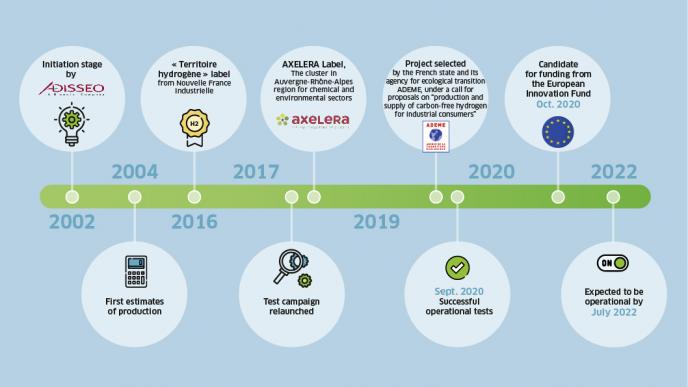 CASHEMIR is now a candidate for funding from the European Innovation Fund, which would allow this project of the future to go ahead and benefit the chemical sector in the Auvergne-Rhône Alpes region.
[1] The European Green Deal is a set of policy initiatives by the European Commission with the overarching aim of making Europe climate neutral in 2050.
[2] Call for proposals launched by Nouvelle France Industrielle, which aimed to endorse large-scale demonstrator projects using hydrogen as an energy carrier in French regions.