Refrigerants: the cold food chain goes green!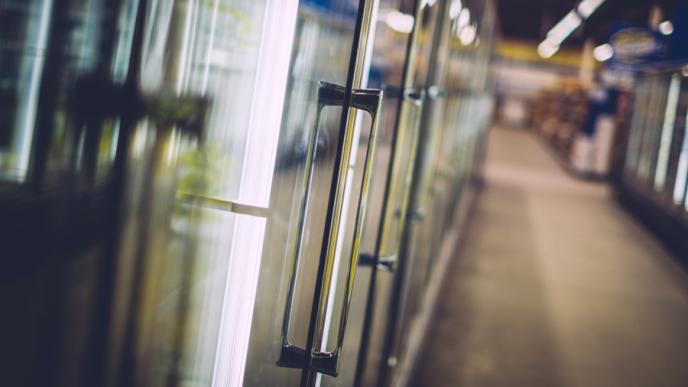 In the age of e-commerce and fast supply chains, retail and logistics operators in the food sector must reinvent the way they operate. Retailers need to optimize the in-store customer experience. They must also prioritise local logistics providers, reducing the number of stages in the supply chain. In parallel with these imperatives, they are committed to reducing their carbon footprint, particularly in the cold chain.  
Retail is reinventing itself by modernising the cold chain
A sector that is adapting to demand...
Among the many changes in the retail sector, the most obvious is the proliferation of distribution channels: stores, internet, click-and-collect and deliveries. To ensure the viability of these channels, retailers are focusing their efforts on developing a unique, seamless customer experience. To do this, they are implementing tools, processes and resources for the management and storage of goods. Complex logistics are then required to send orders to the right place, at the right time, and in the right quantities.
There is another change in consumer habits: customers want products that are fresher and safer. So, faced with this demand and in an increasingly competitive climate, mass retailing is investing to modernise its refrigeration systems. This investment is aimed at providing consumers with fresh or frozen products in stores and warehouses whilst optimising the energy performance of the cold chain.
… whilst optimising its energy performance 
Refrigeration systems typically consume a large amount of energy and emit high volumes of CO2, but are nevertheless necessary for the safety of fresh and frozen food. So how can their energy consumption be optimised whilst ensuring safety in the cold chain?
Retail and logistics operators in the food sector have two ways of doing this: replacing old equipment with more modern facilities that consume less energy or using greener refrigerants.
Natural refrigerants turn cooling green!
Liquid refrigerants are responsible for 5% of greenhouse gas emissions in France. There are several categories of refrigerant gases, which are grouped by molecular types such as:
CFCs (chlorofluorocarbons),
HCFCs (hydrochlorofluorocarbons),
HFCs (hydrofluorocarbons),
PFCs (perfluorocarbons).
Since 2015, these refrigerants have been progressively banned, being replaced with greener fluids in order to comply with environmental standards and national commitments. Efficient technical solutions using cleaner fluids (HFO or naturally-derived) are emerging rapidly.
ENGIE Solutions supports its retail clients in optimising their energy performance
ENGIE Solutions, partners all its clients in the industry by designing and developing bespoke solutions that combine sustainable operational performance with enhanced energy performance.
One example is ILICO2, a solution implemented at Sysco France, a subsidiary of the Sysco Group, which produces and distributes fresh and frozen food products and groceries for the professional catering sector. As part of its work to extend one of its warehouses in Oise, Sysco France chose ENGIE Solutions to implement a refrigeration system based on natural fluids. ENGIE Solutions faced an additional challenge: the need to maintain service continuity during the work.
To meet these requirements, ENGIE Solutions technical teams implemented a low carbon refrigeration solution - ILICO2. The concept? To replace refrigerants with natural decarbonised fluids and recover waste heat generated by the refrigeration facilities. The solution helped to reduce energy consumption at the site and avoid the emission of 1,400 tonnes of CO2 per year.
An excellent example of the solutions offered by ENGIE Solutions to support all retailers and logistics operators in the food sector as they develop their activities.