Coronavirus: how to improve cleaning procedures for public transportation systems?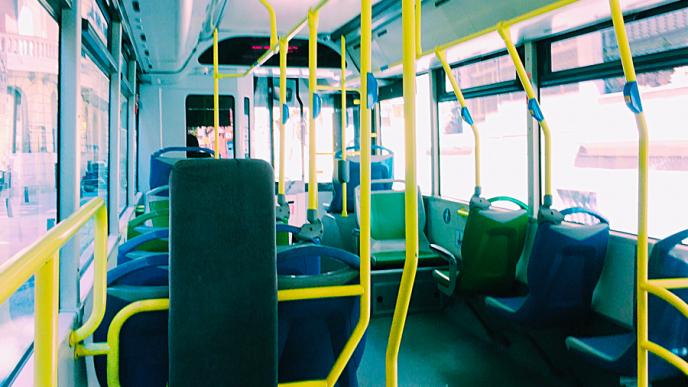 During the pandemic, the health and safety conditions of public transportation systems are of critical importance. Day after day, public transportation systems teams are working to implement new procedures for disinfecting trains, trams and buses. The goal: to allow essential workers to safely commute to their jobs in health care or other key industries. ENGIE Solutions is supporting them as a trusted partner during the Covid19 crisis in order to combine safety and fluidity of operations.
Going beyond new government directives (in France, Decree No. 2020-293 of 23 March 2020), all public transportation systems deployed health measures from the start of the Covid19 crisis. In particular, France has called upon new technologies to help overcome this difficult period. Today, with the acceleration of the recovery, the teams continue to innovate with new disinfection measures.
Many solutions for the disinfection of public transportation systems
Public transportation systems operators use several techniques to properly clean buses and trains:
Innovative air filters,
Electrostatic sprayers,
Antimicrobial biostats,
And ultraviolet light.
UV lamps are being talked about more and more. Under certain conditions, they can eliminate the Coronavirus with an efficiency rate of 99.9%*. UV lamps are being tested at Nice Airport and by the New York Transportation Authority (MTA).
These technologies complement a strict cleaning protocol that is carried out daily.
This includes cleaning the seats and floors, disinfecting points of contact… These new tasks have been added to various technical verifications. Public transportation agencies must therefore ensure that every procedure is properly carried out to guarantee the safety of their employees and passengers.
ENGIE Solutions: improving the Pre-Trip inspection
In addition to being an energy provider, ENGIE Solutions contributes to the collective effort by supporting transportation system infrastructures during the economic recovery.
ENGIE Solutions teams have thus made their expertise available to public transportation agencies by helping them improve the efficiency of the inspection of their vehicles. For example, ENGIE Solutions offers a Pre-Trip Inspection module. The forms allow drivers to carry out a targeted and efficient check of the general interior/exterior condition of their vehicles right from the driver's Mobile Data Terminal or their dedicated touchscreen tablet.
These modules are connected to the ENGIE Solutions' CAD/AVL systems. The driver can instantly verify the compliance of the bus or tram before starting their shift. The module also reports many kinds of issues to the maintenance team, which can rapidly intervene. The driver can even take a picture of the problem for greater efficiency and clearer guidance for maintenance technicians. A user interface at the control center centralizes all information from the entire vehicle fleet. This ensures that workers have optimal visibility of the operational vehicles and increases responsiveness in case maintenance is required.
The scalable modules can be readily adapted to focus on different expectations in the field. Disinfection of the vehicle can thus be integrated into the tasks to be checked. Transit staff can save precious time spent communicating with the drivers and agencies. This device thus makes it possible to guarantee an operational means of transportation, both technically and virus-free in terms of health and safety.
Transportation systems: carbon neutral, safety and fluidity
This new ENGIE Solutions system is part of the acceleration of the low-carbon transition for transportation system operators. It uses technical resources already deployed with public transportation systems agencies such as the CAD/AVL system. It thus optimizes the means available. In addition, the fully digital Pre-Departure Inspection Module system reduces paper usage.
A trusted partner for public transportation systems infrastructure, ENGIE Solutions also offers other solutions to support the recovery. The Real-time Automatic Passenger Counting System, for example, improves traffic flow in public transportation systems. It helps ensure the consistent filling of vehicles and service fluidity so users can travel in optimal safety conditions.
Public transportation systems agencies can benefit from these two tailor-made solutions, a complementary ENGIE Solutions offer to ensure passenger safety, service continuity and a reduced carbon footprint.