Novawood : construction of a biomass combined heat and power plant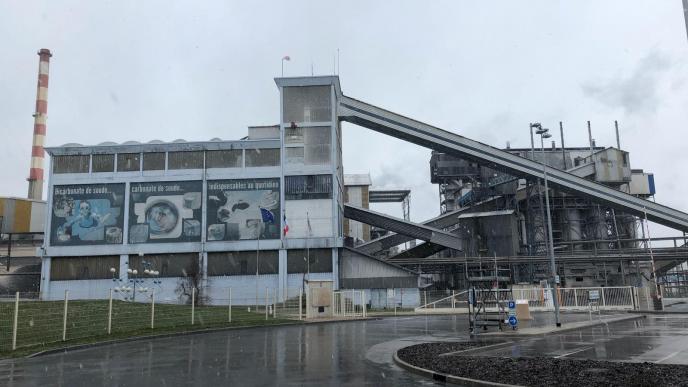 On Thursday the 27th of February, Novawood, the dedicated company for this project, laid the cornerstone of the biomass combined heat and power plant at the Novacarb (a subsidiary of Seqens) industrial site in Laneuveville-devant-Nancy, in the presence of André Rossinot, Chairman of the Métropole du Grand Nancy, Pierre Luzeau, Chairman of Seqens and Michel Treguer, Chairman of Novawood.
This much awaited step towards the project's implementation was made possible by Novawood winning the Call for Projects 5-3 for the installation of biomass combined heat and power (CHP) plants issued by the French Energy Regulatory Commission (CRE).
This designation will secure an Additional Remuneration Contract for electricity for a guaranteed period of 20 years, which will contribute to financing the project. This venture, which was launched about 5 years ago by Novacarb, a subsidiary of Sequens Group and ENGIE Solutions, requires an investment of over €80 million. ENGIE Solutions will take on delegated project ownership (supervision of engineering, construction and commissioning), as well as the maintenance and operation of the biomass CHP plant for a period of 20 years.
Support from dynamic actors in the region
As this project is fully aligned with the French government's objectives to maintain the country's industrial fabric and achieve the energy transition, it has received strong support locally. In July 2018, dynamic actors from the Métropole du Grand Nancy region, local businesses, local politicians and national MPs joined Novacarb and ENGIE Solutions to call for the implementation of this vital project, to ensure the continuity of the site and safeguard the 1,350 jobs directly or indirectly linked to it.
A step towards the site's energy transition
By replacing coal with reclaimed wood and railway sleepers from the French rail company (SNCF), the project will enable the site to commence its energy transition and reduce its carbon emissions by over 150,000 tons per year.
In partnership with ENGIE Solutions and SNCF, which will provide end-of-life railway sleepers, Nocavarb has decided to invest in a high-performance facility to produce both green electricity and heat, which will be operational from 2022.
Leaving coal behind for good
A second project, called Novasteam, is currently under development in partnership with SUEZ and ENGIE Solutions, to enable the site to diversify its energy mix with Solid Recovered Fuel (SRF). This solution should allow Novacarb to completely turn its back on coal by 2024 and ensure the long-term sustainability of the site.