Biomass, a local and renewable energy source, comes just at the right time to heat the residents of Aurillac this winter!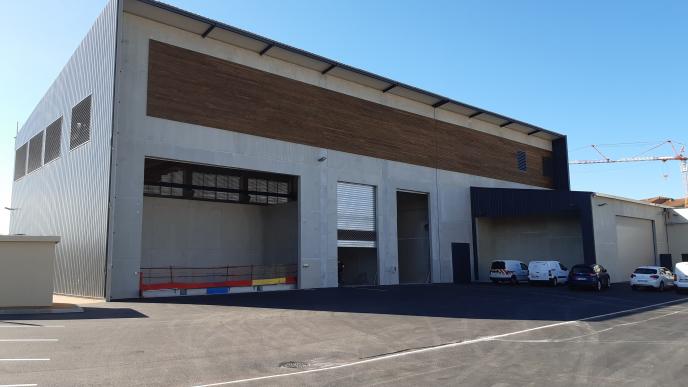 On 1st October, the new biomass boiler room for the town of Aurillac was put into operation by Aurillac Chaleur Bois, a 100% ENGIE Solutions subsidiary. With it, the town opens up a new chapter towards energy greening for Aurillac inhabitants, who now benefit from a network supplied with 85% renewable and local energy for their heating and domestic hot water. ENGIE Solutions teams are now pursuing a two-fold objective: to connect new buildings to this source of virtuous energy and roll out a new extension of the network.
A growing virtuous heating network
Currently supplying 60 substations in Aurillac, the biomass boiler room can heat numerous strategic buildings, such as the Tronquières Medical Centre, the Qualipac industrial company, the Cantal Habitat leasing company, the building of the Sécurité Sociale and communal infrastructures such as the Jordane and Tivoli schools. In addition, over 70 apartment buildings have also been connected to the network. Connections in the Ponetie neighbourhood, the town centre and the station neighbourhood will be provided respectively by the end of 2020 and in Q1 2021.
Trials began in September. The first wood-fired boiler, with power a capacity of 3.5 MW, has been supplying the network since October. The second, with 6.5 MW, has been operational since the start of December and supplies all of the connected substations with green energy.
In parallel to these connections, Aurillac Chaleur Bois is continuing to develop the network and will build 36 additional substations, for a final network of 180 stations and covering a length of 22 km. In term, the equivalent of 4,400 housing units will be able to benefit from virtuous heating, both in economic and environmental terms.
Biomass: speeding up the transition to carbon neutrality
Supplying the boiler room with biomass, a local and renewable resource, makes it possible to provide energy that will guarantee heat to network subscribers at a competitive and stable price, not subject to the price fluctuations of fossil energies. In addition, this energy choice brings about a reduction of 13,000 tonnes of CO2 emissions per year, i.e. the equivalent of 5,000 diesel vehicles.
Thus, the construction of this boiler room - a carbon-free solution that meets the challenges of the fight against global warming - allows the town of Aurillac to speed up its transition towards a carbon-neutral economy while supporting the creation of local jobs in the Cantal wood branch that cannot be relocated. 
With strong financial backing from ADEME and ENGIE Solutions, the sum invested in this virtuous project is €17 M. The work will be carried out by companies in the Aurillac area to boost the local economy.
Key figures:
17 jobs created in the wood branch
22 km of network
4,400 equivalent housing units supplied by the boiler room
85% of heat produced by biomass
13,000 tonnes of CO2 avoided per year