ENGIE Solutions wins the Maintenance in Operational Condition contract of the polar patrol vessel "L'Astrolabe"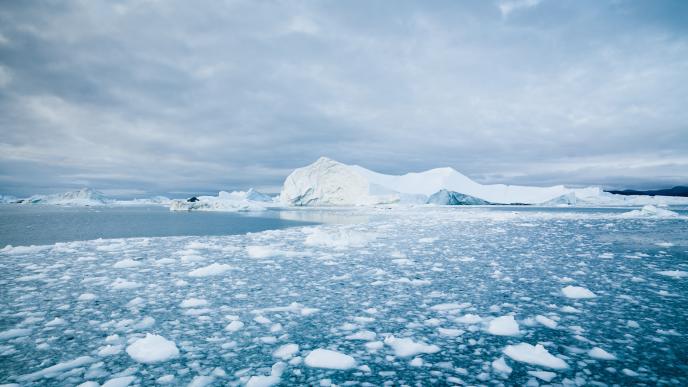 Specialist in maintaining ships in operational condition (MOC) in ultra-marine territory, CNN MCO – which has been fully integrated into ENGIE Solutions since June 2020 – has just won a seven-year MCO contract for the latest generation of the polar patrol vessel "L'Astrolabe". Owned by the French Southern and Antarctic Lands (FSAL), this first icebreaker armed by the French Navy will be monitored by ENGIE Solutions' teams on Reunion Island – its home port – as well as the head office teams based in Brest.
An acknowledgement of tried and tested expertise
After being selected for the management and maintenance of six patrol vessels based in France's overseas territories at the end of 2019, ENGIE Solutions has just won a contract to maintain L'Astrolabe in operational condition, a contract that was put up for tender for the first time. Through this contract, ENGIE Solutions' tried and tested expertise that is continually being expanded, together with its optimum geographic proximity with other vessels for which it is responsible have once again been acknowledged.
L'Astrolabe – the first icebreaker to be armed by France's national navy
First deployed in 2018 and the first vessel to be operated by the National Navy under a tripartite partnership, L'Astrolabe is a next-generation icebreaker. Owned by the FSAL and chartered by the French Polar Institute Paul-Emile Victor, it conducts passenger and freight transport-resupply missions over the four months of the southern hemisphere's summer, between Australia and the French science base Dumont d'Urville Station in Adélie Land. For the rest of the year, in addition to defending France's national sovereignty across the FSAL, L'Astrolabe monitors fishing and tackles illegal fishing practices in the Indian Ocean's economic zones.
A new vessel for ENGIE Solutions
To help it honour its maintenance contracts for surveillance frigates as effectively as possible, ENGIE Solutions – now CNN MCO – set up a base on Reunion Island in 2008, which is where it now undertakes maintenance on patrol vessel "Le Malin" – as well as multi-speciality MRO tasks for national navy units, based at or temporarily docking at the island and in Mayotte, for which it won the contract in July 2019.  With the contract that it has just signed for L'Astrolabe, ENGIE Solutions has added a new major vessel to its roster, further shoring up its position as a leading player in MOC for ships.