Rungis Market entrusts its Energy Recovery Plant to ENGIE Solutions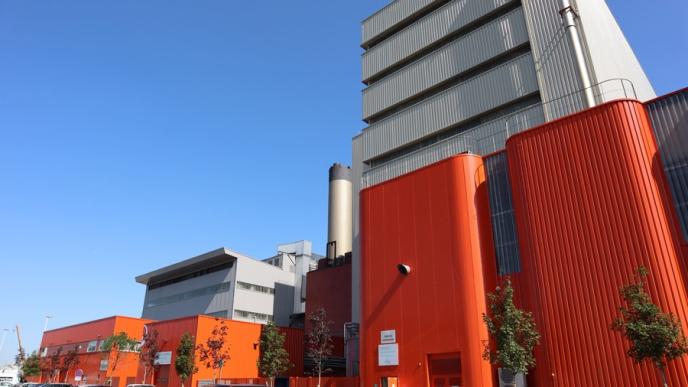 ENGIE Solutions has just won the contract to operate the Energy Recovery Unit (ERU) for a period of 6 years on behalf of RIVED (Régie personnalisée pour la Valorisation et l'Exploitation des Déchets de la région de Rungis).
Two years after winning the contract to operate the heating network for Rungis Market, this new contract enables ENGIE Solutions to operate the entire renewable heat production and distribution chain and to support RIVED in this ambitious target: to recover more than 96% of waste in the form of recyclable materials or energy, over an area of more than 230,000 inhabitants.
ENGIE Solutions, proven experience in the region
As of 1st March 2022, ENGIE Solutions—via its subsidiary Valorgis—will operate this benchmark site for the circular economy: a plant located at the heart of Rungis International Market and dedicated to recovering an average of 113,000 tonnes of waste per year. On a daily basis, nearly thirty employees work to operate this site, ensuring the intake, control and combustion of waste. Bottom ash is exploited to ensure the optimal recovery of usable materials. Employees also ensure the recovery of waste heat, the treatment of smoke and the control of atmospheric emissions.
The waste recovered on this site offers a large-scale, carbon-free heating and hot water solution, supplying over 45,000 household equivalents through the following heating networks:
Semmaris network operated by ENGIE Solutions
SICUCV network (Syndicat Intercommunal de Chauffage Urbain de Choisy-Vitry), operated by ENGIE Solutions through its local subsidiary CVD 
Paris-Orly Airport network
City of Rungis network
Furthermore, the geographical proximity of the energy recovery plant in Massy, which is operated by ENGIE Solutions, is an opportunity to develop partnerships in three complementary areas:
Modulating the distribution of recovered waste in the event of peaks on the Valorgis side,
Ensuring proper management of surplus waste pits during technical shutdowns,
Finally, providing its know-how in exchanges with the various local collectors.
An issue of educational and civic importance for the circular economy
In addition to the operation of the site, ENGIE Solutions will support RIVED in carrying out educational activities on the waste cycle for various publics and partners. ENGIE Solutions is committed to the issue of citizenship, especially at the Rungis Market site, where its know-how now covers the entire waste recovery chain: producing and distributing renewable heat. 
The Rungis ERU in figures:
Nearly 30 employees
113,000 tonnes of waste recovered annually (maximum capacity: 130,000 tonnes)
2 lines of furnaces-boilers (2 x 8.5 tonnes/hour) for waste recovery
Recovery of waste in water superheated to 180°C (outgoing network) and 130°C (return network).
Supply of 2 20 MW heat exchangers for the Semmaris heating network (neighbouring site of the Rungis Market ERU)