Grand Paris Express: ENGIE Solutions and Eiffage win two new contracts for lines 14 and 15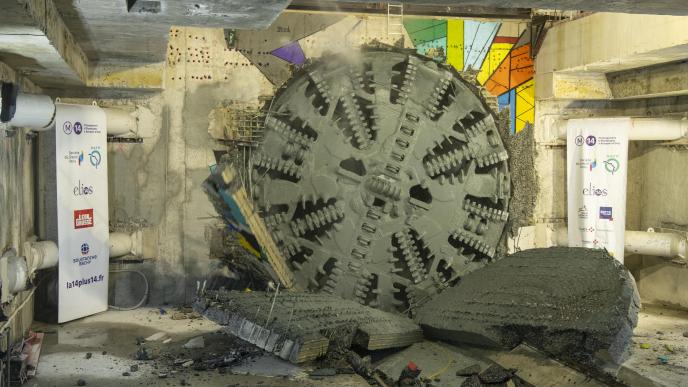 Following their previous successful contract bids for lines 16 and 17 of the Grand Paris Express network, ENGIE Solutions – through its subsidiaries AXIMA Concept (consortium leader) and INEO UTS – and Eiffage, via its subsidiary Eiffage Énergie Systèmes, have just won two contracts to build the ventilation, smoke extraction and decompression system for the southern section of line 15 and the southern extension of line 14 as part of a consortium. The contracts are worth a total of €56 million and are to be broken down as follows: €31 million for ENGIE Solutions and €25 million for Eiffage Énergie Systèmes.
The southern section of line 15 between Pont de Sèvres station and Noisy-Champs will be 33 km long and will cover 16 stations and 38 associated structures.
As far as line 14 is concerned, the operations that Société du Grand Paris will carry out under  the projet management  of the RATP involve the 14 km underground extension (two-track single-tube tunnel) from Olympiades to Orly airport. This new section will feature 7 stations and 12 associated structures.
These two contracts cover the design, supply, installation, trials and commissioning of the tunnel ventilation and decompression systems for passenger safety.
In addition to the technical requirements, the contract covers complex site logistics arrangements in a dense urban environment, in line with a very tight schedule.
There are powerful environmental considerations involved in both projects, the aim being to minimise the impact of the works. There is also a societal dimension: the consortium is committed to helping people onto professional integration and working closely with SMEs.