Real-time passenger occupancy on public transit – more than just a service!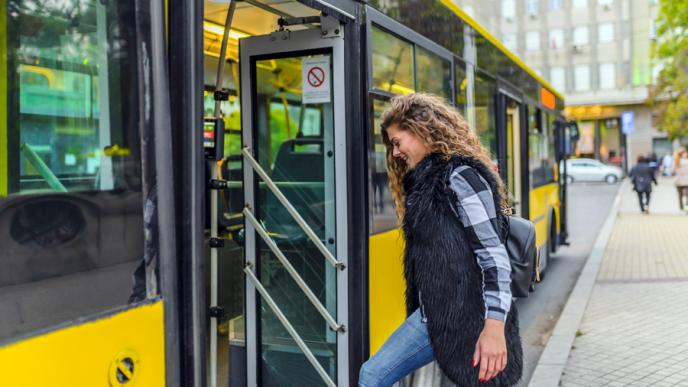 Public transportation, which is vital for the economic health of our regions and plays a key role in the day-to-day lives of American people, is undergoing rapid change and encountering new challenges. Passenger flows, real-time information and safety are all issues with which ENGIE Solutions wants to engage alongside them.
Some of the key challenges facing major metropolitan area include the need to thin out traffic on public transport, digitalise routes so as to optimise the passenger experience and make the whole sector more environmentally friendly. And within the context of the current pandemic – implementing barrier protection and other new health measures – a new challenge is emerging: ensuring that everybody can travel in complete safety.
ENGIE Solutions is helping public transport operators as they resume their services
Keen to play a part in the collective effort, ENGIE Solutions is taking action to help people get back to their normal lives in the best possible conditions. Central to everything we do? The safety of people who are unable to work from home and who have to take public transport to get to work. In these new circumstances with strict social distancing rules, controlling passenger flows on public transport can be a real headache.
To comply with this new requirement, ENGIE Solutions is drawing on its expertise to help operators adapt their transport services based on real passenger occupancy at any given moment. So ENGIE Solutions has upgraded its service and has developed a real-time Automatic Passenger Counting (APC) system. Data is crucial when scheduling services and ensuring optimum use of infrastructure, while at the same time guaranteeing passenger safety.
Real-time passenger occupancy to ensure safety
How does it work? The Automatic Passenger Counting module supplies critical information and notifications about the current number of passengers inside vehicles. With an extension to the system, a bus's or train's occupancy rate can be displayed for the transport system's dispatchers and supervisors.  The network operator can use this information to react quickly if any vehicles come close to their maximum occupancy rates. This passenger counting data can also provide strategic information about passenger numbers on trains and / or buses and can be used to gather statistics about passenger trends on a given route, at a particular stop or at a certain time of day. These analyses can be used to optimise the way in which vehicles are used and the services they provide, thus improving the passenger experience. Indeed, the service that ENGIE Solutions has developed is also intended for use directly by public transit passengers. Information about vehicle occupancy rates is made available to passengers in real time via the operator's mobile app. Passengers then know what the occupancy rate of the next bus or train is. That way they can avoid the crowds and travel in complete safety.
The passenger experience has always been central to the range of services provided by ENGIE Solutions. But this pandemic has given a boost to the speed at which the sector is changing, helping both public transport providers and their passengers!