Sustainable mobility: three complementary alternative fuels that will move us up a gear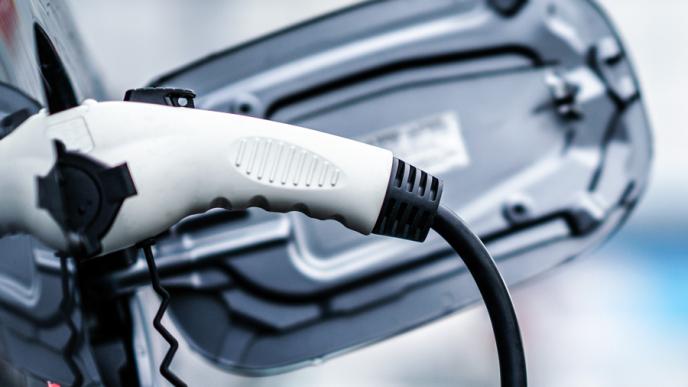 Overview by Albert Perez, Director of National & Southern Activities, ENGIE Solutions
With the highest greenhouse gas emissions in France, the transport sector is responsible for 38% of CO2 emissions. As a flagship goal of the government's stimulus measures, the virtuous transformation of our modes of transport entails the massive deployment of alternative fuels – electricity, NGV and green hydrogen – that are sustainable and viable substitutes for conventional fuels. A leading sustainable mobility player in France, ENGIE Solutions has developed expertise in putting in place mobility solutions that are cleaner and better suited to the needs of each collectivity. To rise to the challenge of energy transition, it is essential to optimise the use of the three alternative fuels according to their respective uses.
What are the characteristics of alternative fuels?
Available and often usable locally, which boosts their users' energy independence, NGV, electricity and green hydrogen present clean characteristics that reflect their complementarity.  
Expanding rapidly, electricity presents many advantages for private individuals and light-duty vehicles. The silent engine emits no CO2 when running and no particles or pollutants that affect air quality. The batteries of electric vehicles use very competitively priced energy, and their charging time and autonomy are constantly improving thanks to technological innovation, R&D and the development of a territorial network of charging points.
NGV is particularly suited to the constraints of heavy and intensive mobility: waste collection vehicles, buses or lorries. Available in two forms, LNG (Liquefied Natural Gas) and CNG (Compressed Natural Gas), NGV offers its users autonomy of 500 km to 1,500 km and a filling time that is the equivalent of filling a tank with petrol. It also guarantees a 20% reduction of CO2 by comparison with diesel (80% in its Bio version), practically inexistent fine particle emissions* and a 50% reduction in noise pollution.
Finally, as the most abundant chemical element on the planet, and with the highest calorific value of all the existing fuels, hydrogen (in its molecular form H2) is a solution for the future. It is suitable for all uses: heavy and intensive mobility, urban public transports and also light-duty vehicles. Usable in green fuel form thanks to water electrolysis using an electric current from a renewable source, hydrogen is equivalent to a fossil fuel in terms of autonomy and filling time, i.e. 5 minutes for 500 km of autonomy. Storable, transportable and renewable, this alternative fuel releases no toxic or polluting residue.
At what stage of maturity are these fuels' markets in France today?
The first electric car dates back to 1834 and hydrogen was used as a fuel in dirigibles at the beginning of the 20th century. But they were far too costly then!
NGV was the first to take off in France, at the beginning of the 2000s. According to the French Association for Natural Gas for Vehicles (AFGNV), 23,000 vehicles run on NGV today in France, of which 12% are urban buses and 2.5% are sold heavy goods vehicles. Placed on the market about 10 years ago, BioNGV already presented in 2019 a rate of incorporation of 16.5% of the NGV distributed in France. In a market that is very dynamic and became self-supporting 5 years ago, the massive development of its stations is assured by many private players. Through its GNVERT gas sustainable mobility offer, ENGIE Solutions operates 50 refuelling stations in France that distribute BioNGV to the general public.
More recently, the electric mobility market has undergone exponential growth, with ten times more new electric vehicles registered between 2010 and 2019, taking the number from 1,000 to 70,000. Today, France has approximately 30,000 recharging infrastructures and 345,000 electric vehicles**! This number will increase with the government's goal of 100,000 charging points by the end of 2021, a goal with which ENGIE has naturally associated itself. Hydrogen, a promising fuel that has only recently been used for road mobility, is still in the early stages. However, the number of stations we deploy in the territory is increasing. It is strongly encouraged by governmental measures.  
How can the growth of these sectors and their deployment be encouraged?
Of course, given the cost of any new technology, the role of the public authorities is initially primordial for supporting investment, the setting up of the first infrastructures and refuelling stations, and the purchase of the first models of vehicles. But setting the example with projects that encourage more virtuous mobility comes at this price! Next, it will be the turn of private players to scale things up and industrialise the technology.
In reality, the deployment of these alternative fuels can only reveal its full potential through the mobilisation of a whole ecosystem of public, private and also economic players established in the territory. In particular, it was by bringing together public institutions, collectivities and also local businesses, taking into account the needs and the industrial network specific to each territory, that ENGIE Solutions was recently able to take part in the deployment of hydrogen stations in Toulouse (Hyport), in Brittany (HyGO), in Auvergne Rhône Alpes, in Toulon and in the city of Pau, where the Fébus network, running on green hydrogen alone, was put into service in 2019. Promising projects!