ENGIE Solutions assists Grand Reims towards carbon neutrality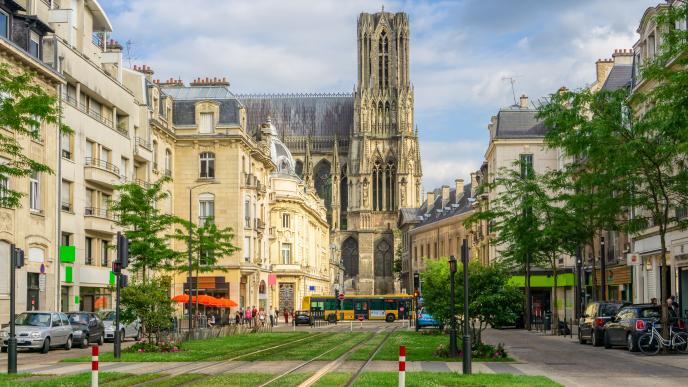 7 October 2019 - ENGIE Solutions, which works in partnership with towns and local authorities, is committed to assisting the City of Reims and the Greater Reims area to meet local energy challenges. This includes solutions for sustainable urban planning, as well as for greening and optimizing energy infrastructure in order to make the region more attractive.
Reims, Grand Reims and ENGIE Solutions are continuing to implement low-carbon solutions throughout the region, by integrating 90% renewable energy into the energy mix for the local heating network as of 2022.
500 ENGIE Solutions employees are working on a daily basis in the midst of this urban community of 300,000 people, to improve the comfort and quality of life for residents, through local, renewable energy solutions.
 "We are very pleased with these measures, which will support the development of greener district heating and cooling networks. Our target is to assist Reims and Greater Reims in their transition to carbon-free energy, by promoting a circular economy approach. This solution will allow us to pursue our commitment to employment and quality of life for local citizens," said Wilfrid Petrie, Executive Vice President of ENGIE Group, enthusiastically. 
A carbon-neutral network project for the future
Today, through an amendment to the public service delegation, Greater Reims and ENGIE Solutions have committed to speeding up the network greening process by totally removing coal from the energy mix and integrating 35% of wood (class B): by 2022, 90% of the heat provided by the network will come from renewable and reclaimed energy.
This solution will protect air quality in the Reims area, since it produces six times less CO², reducing emissions by over 80%.