COVID-19: managing real-time information in public transit with the CAD/AVL platform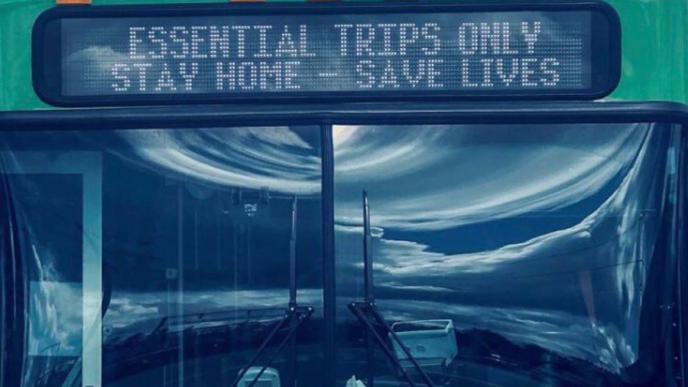 With the COVID-19 crisis, public transit was adapted to respect social distancing rules, but travelers remain cautious about the application of barrier gestures in vehicles. To reassure them and make them aware of the correct behavior to adopt, new technologies have a central role to play: that of broadcasting health prevention messaging in real time, on all audio and visual media for public transport. Thus, travelers can calmly resume the path of their activities, with all the information at their disposal. 
Distribute passenger information with the CAD/AVL platform  
Mobility has never been so topical. In order to enhance user comfort, ENGIE Solutions use new technologies to innovate in this sector. Streamline city bus and tramway traffic, inform passengers in real time, reduce energy consumption, ENGIE Solutions is working to ensure that public transport meets these new requirements. 
For more than 40 years, the CAD/AVL platform, the cutting-edge solution of ENGIE Solutions, has supported public transit agencies, transport operator, and vehicle manufacturers. Its goal ? Regulate urban transport networks and provide passengers with essential information in real time, whatever the media: website, mobile app, bus and tram stations or SMS notification. The information is transmitted instantly and can be customized to include rider alerts messages.  
Reassure passengers by posting health instructions 
With the COVID-19, making travelers aware of health tips, so that everyone becomes aware of them and adopts more responsible behavior in public transport has become a necessity. Thus, ENGIE Solutions supports numerous public transport networks to promote hygiene rules in public transport, all over the world: in Quebec city, Canada, Santiago in Chile, Corpus Christi in Texas, USA but also many French and European cities. 
By supporting its customers in the creation of media to be displayed on the in-vehicle digital display, ENGIE Solutions demonstrates its commitment to the fight against COVID-19 and contributes to the protection of passengers. The objective is twofold: to reassure travelers and facilitate their travel to their places of work or leisure. 
Going to work, going to the movies, finding a loved one, public transport is the link to reconnect with post COVID-19 life. To remove this possible obstacle, ENGIE Solutions supports its customers in their communication. By posting reassuring and informative messages on their on-board screens, travelers can again calmly plan their trips.