Geothermal energy: Vélizy-Villacoublay and ENGIE Solutions* commit to transitioning the town's heating network to zero-carbon energy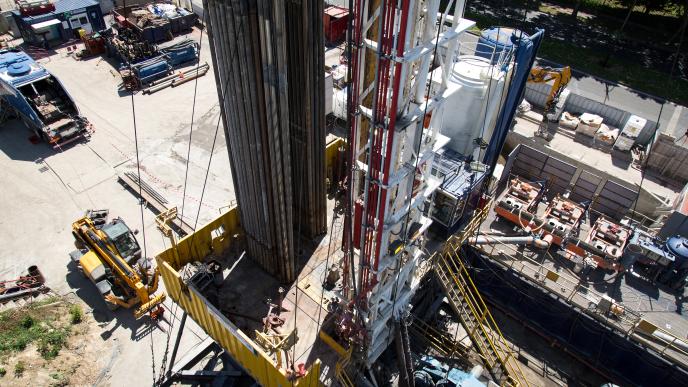 Vélizy-Villacoublay and ENGIE Solutions have signed a contract for the SAS ENR company Véligéo, which will enable a geothermal facility to be built for the Vélizy heating network. Over 50% of the heat provided by this network will then be derived from renewable energy sources.
To develop geothermal energy in the Vélizy area, the first S.A.S ENR (Simplified Joint-stock Company for Renewable Energy) in the Ile-de-France region has been created. This company cements the local partnership between ENGIE Réseaux (80% shareholding) and the Vélizy-Villacoublay Council (20% shareholding). 
For 28 years, this local company will provide heat for the Vélizy district network and for local industrial firms. Over 50% of the energy generated will be derived from renewables. The initial stages of the project's construction will start in September 2020, in tandem with the conversion of the network to low pressure. Geothermal energy production is due to be commissioned in the winter of 2021. Investments in the project total 22 million euros, including over 8 million euros of subsidies attributed by ADEME and the Ile-de-France Region.
The Vélizy network is currently 18 km long and provides heat for the equivalent of 15,000 housing units via 124 delivery points. Building a geothermal facility and using this natural, local, renewable resource will enable the town of Vélizy-Villacoublay to enjoy the benefits of heating with low environmental impact, thus stabilizing heating prices for future customers. 
What does geothermal energy entail?
A geothermal plant captures heat from below the Earth's surface or from groundwater - where the water temperature is between 50 and 95°C - then turns it into energy. The captured heat is transferred to the district network to provide heating or domestic hot water for the buildings within a neighbourhood. The water is then reinjected back into the groundwater.
To enable this process, the so-called "doublet" technique is used: an extraction well allows calories to be captured from geothermal water and a reinjection well allows the full volume of extracted water to be returned underground.
The Vélizy geothermal exploration will be the first project in France to apply multi-drain drilling technology to a deep geothermal facility. This will facilitate the capture of a heat source at 64°C using heat pumps, thus generating over 16 MW of power.
*The ENGIE Solutions brand will be completely effective as of 1 January 2020