YOU ARE THE ENERGY THAT THE WORLD NEEDS!
Metteur au Point Frigoriste Froid Industriel H/F - Axima Réfrigération - Limoges
Based in Limoges
Maintenance
High School Diploma / GED / GCSE
Skilled (3 < Experience < 15 years)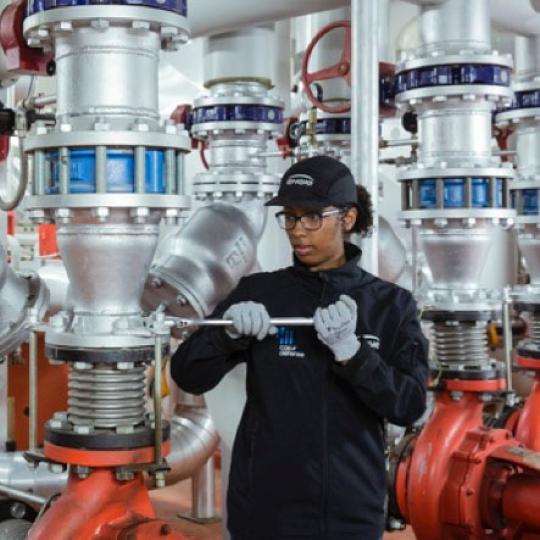 ---
Axima Réfrigération France, filiale du groupe ENGIE, est spécialisée dans le secteur du Froid commercial et industriel. Présent au national par le biais de 80 agences, elle réalise un chiffre d'affaires de 425 Millions d'euros en 2020 et emploie plus de 2000 personnes.
Intervenant dans la conception, l'assemblage, l'installation et la maintenance de groupes frigorifiques depuis plus de 150 ans, elle propose des installations sur-mesure tous fluides en privilégiant ceux à faible impact environnemental.
Dans le cadre du développement de ses activités, AXIMA REFRIGERATION France recrute pour son agence de Limoges un(e):
Metteur au Point Frigoriste Froid Industriel H/F
Rattaché au Responsable d'Agence / Responsable SAV / Travaux, votre mission consiste à assurer l'installation, la mise en service et la maintenance (préventive et curative) des équipements frigorifiques en autonomie chez nos clients (sites industriels en agro-alimentaire, chimie, pétrochimie, pharmaceutique, tertiaire).
Des astreintes périodiques sont à prévoir.
Idéalement diplômé(e) d'un Bac Pro à Bac +3 en froid,  vous avez 3 ans d'expérience minimum dans la maintenance de systèmes de réfrigération et de chambres froides.
Autonome et rigoureux, vous savez respecter les délais qui vous sont donnés et savez entretenir une relation de confiance avec vos clients.
Bringing together ENGIE Axima, ENGIE Cofely, ENGIE Ineo and ENGIE Réseaux, ENGIE Solutions is the trusted partner for companies, industries and local authorities that are committed to the zero-carbon transition.