YOU ARE THE ENERGY THAT THE WORLD NEEDS!
Technicien maintenance CVC (H/F) - Gouvieux
Based in Gouvieux
Maintenance
High School Diploma / GED / GCSE
Skilled (3 < Experience < 15 years)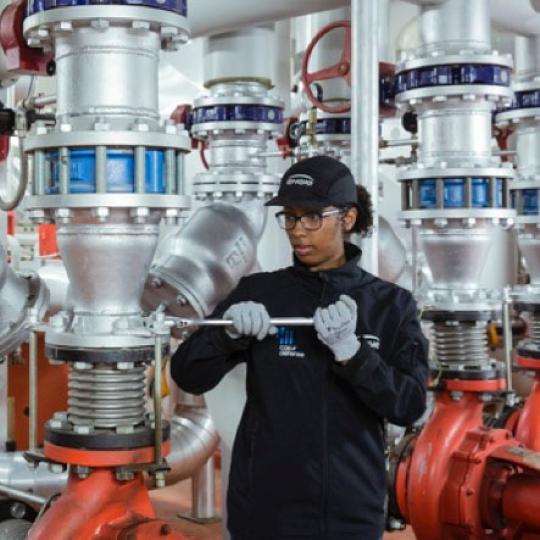 ---
Mordu par la technique ? Vous êtes engagé et prêt à être au contact de vos clients en Île-de-France ?  
Nous recherchons :
Un Technicien d'Exploitation CVC (H/F) 
Poste en CDI basé à Gouvieux.
Vous rejoignez notre équipe composée d'une dizaine de personnes, vous assurez les opérations d'exploitation et de maintenance préventive et curative sur des installations techniques de génie climatique (chaufferie, compresseur, centrale de traitement d'air, groupes froid, …) dans le respect absolu des règles de sécurité.
Venir chez nous c'est intégrer un grand groupe et une équipe à taille humaine, intervenir sur des chantiers d'envergure et être formé comme 100% de nos salariés.  
Vos atouts :  
Un BEP / Bac+2 Energétique ou Génie Climatique  
•       Une première expérience sur un poste similaire.  
•       Des compétences en CVC et électricité
•       Savoir utiliser des outils connectés (Tablettes, GMAO..) 
•       Détenir une Habilitation, fluides frigorigènes et/ou Vapeur
 
ENGIE Solutions regroupe les marques ENGIE Axima, ENGIE Cofely, ENGIE Ineo, ENDEL ENGIE et ENGIE Réseaux. Fort de ses 50 000 collaborateurs et d'un CA de 10 Milliards d'euros, ENGIE Solutions regroupe les meilleures expertises pour optimiser l'usage des ressources énergétiques, verdir les énergies et réinventer les environnements de vie et de travail. Elle permet ainsi aux entreprises, industries, acteurs du tertiaire, villes et collectivités, de réaliser leur transition zéro carbone.  
Rejoindre ENGIE Solutions, c'est ainsi rejoindre les 170 000 collaborateurs du Groupe ENGIE, appelés Imaginative Builders, qui agissent au quotidien avec audace, bienveillance, exigence et ouverture, pour bâtir une société plus inclusive et accélérer la construction d'un monde Zéro Carbone.
Engie Solutions garantit l'égalité des chances pour tous.
Bringing together ENGIE Axima, ENGIE Cofely, ENGIE Ineo and ENGIE Réseaux, ENGIE Solutions is the trusted partner for companies, industries and local authorities that are committed to the zero-carbon transition.