The Toulouse-based company SCLE, together with its Marseille branch, has become the first French company to win the EFQM Global Award, a top European reference in management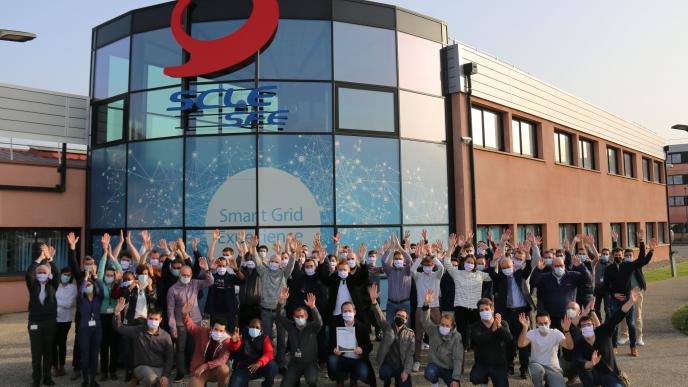 SCLE, a subsidiary of ENGIE Solutions, received the EFQM (European Foundation for Quality Management) Global Award, the Foundation's most prestigious prize, on 4 March 2021.
This award recognises European organisations that achieve "excellent and sustainable results". Based in Toulouse and Marseille, SCLE offers smart solutions for electricity networks, transport and renewable energies. The company is one of three French prize-winners* this year, alongside APICIL Group and KEOLIS Lyon.
Four beneficial practices driving continuous improvement
Created in 1991 by the EFQM Foundation, the Global Award recognises outstanding organisations that turn strategy into action and deliver continuous improvements in performance. Over 50,000 organisations worldwide use the EFQM model. The prize is awarded according to a very rigorous evaluation process, carried out by a team of independent assessors. This certification takes a holistic approach to the company: strength of leadership, corporate culture, strategic clarity, management of partnerships and resources, improvements in processes, products and services, satisfaction of customer and staff needs, as well as those of various stakeholders in society.
When the EFQM jury presented the Global Award, they specifically congratulated SCLE on four beneficial practices used within the company:
In terms of management, the organisation's relatively flat hierarchy is based on a liberated or "freedom-form" company that allows every employee to take part in decisions and actions.
Customer relations are well-structured, robust, and are built on a comprehensive, customised, "Made in France" offering.
Innovation plays a key strategic role, with high investment in technology.
Finally, SCLE has a strong financial track record.
This award recognises the drive for improvement that the Toulouse-based company initiated fifteen years ago. In 2006, the firm decided to adopt the EFQM model, which focuses on balanced, sustainable performance that constantly seeks to apply best practices. In the course of this improvement approach, SCLE has embraced and obtained many certifications and standards (ISO 9001, ISO 17025, ISO 14001, OHSAS 18001, ISO 50001, ISO 26000, LEAN, ITIL, EN 50126) in recognition of its innovative systems, quality approach and commitment to sustainable development.
Key equipment and solutions for the energy transition
Founded in 1969 in Toulouse and Marseille, SCLE is a high-tech company specialising in energy and rail networks. It designs and manufactures electronic and IT equipment for the electricity grid and for rail and urban transport networks. Thanks to its highly innovative solutions and equipment, its activities play a central role in the energy transition and the development of carbon-free mobility.
SCLE contributes to the availability of the electricity grid by optimising connections between renewable energy power plants and substations. The company is helping to improve the existing electricity network by storing energy. Finally, thanks to its electronic power, safety and signalling solutions, it is also contributing to the development of rail and urban transport networks. SCLE currently employs 300 people—240 in Toulouse and 60 in Marseille—and their daily work is behind the company's success. As it continues to grow, the firm is creating high added-value jobs, both directly and indirectly, in Toulouse's Paléficat district and in the northern districts of Marseille.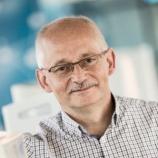 The EFQM Global Award is recognition that our company's practices, organisation and performance are both robust and relevant. The EFQM model is the Holy Grail for a company seeking inspiration and improvement! This is not only a proud moment for all SCLE's employees, but also the culmination of a partnership approach involving all our stakeholders in joint projects. The world is undergoing major transformations and faces enormous global challenges: the company must constantly reinvent its business, without being led astray by short-term profits, to build a secure future for its employees.